A small living room can be either a blessing or a curse. Designers who have to deal with rooms that are smaller than usual furnish them in such a way as to make them appear more spacious. If you too have a living room with less space, don't fear. The following points will give you an idea of how you can achieve the same effect.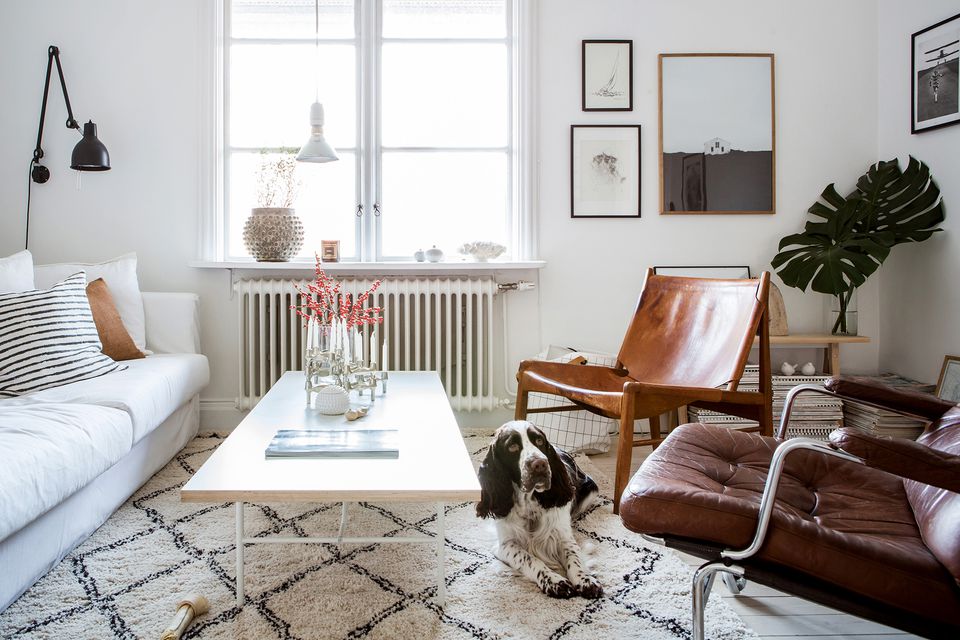 Choose Lightweight Furniture
When it comes to choosing furniture for a small living room, opt for lower, small-scale pieces that don't look or feel too heavy. If you were to choose cumbersome sofas and couches, space would be limited. It'll also feel more claustrophobic and cramped. Visual weight refers to how heavy an object looks based on its size, colour, and design. Usually pale colours work better than dark ones as they appear to take up less space. Also avoid boxy designs and choose pieces where the legs are visible, such as luxury chairs. Smaller, lighter furniture certainly won't overpower the space. So, when picking sofas, go for those with thinner arms and less padding. If the space you have is really small, you don't even need to have a couch. A small love seat or a few armchairs will work just fine. Whatever you choose, pay attention to comfort as well as function.
Use Neutral Tones
Another significant way to make a room look larger is by making use of colour. Often, neutral tones are best for this purpose. Whites, beiges and earthy tones work well because they appear to blend in with the walls. They also make a room look brighter, since these colours reflect light. Utilise neutral tones everywhere, on the walls, floor and furnishings. Neutral tones are also sophisticated and elegant while providing a calm and relaxing effect, which is just what you should be aiming for.
Vertical Designs
Another key element to take into consideration is vertical space as opposed to horizontal. Since horizontal space is lacking in a smaller room, draw the eye upwards when you design. This works best if you have a high ceiling, to make the room seem bigger. For instance, instead of using blinds on the windows, think about installing long drapes. Not only are drapes more attractive and streamlined, they also provide an expanding effect. You could also use artwork and paintings to draw attention to the walls. Some designers hang them in stacks on the walls, from top to bottom.
Add Mirrors
It's well-known that mirrors work wonders in confined rooms, by giving the illusion of more space and depth. You too could make use of mirrors in your living room. Place them in such a way as to create a central point in which the room will be reflected. You could choose mirrors according to the overall theme as well. You have the option of picking either long, floor length mirrors, square-shaped mirrors or circular ones. They're all equally effective if you place them in a strategic spot. A good idea is to place a mirror close to a lamp or a light. This will enhance the effect by reflecting light and providing a warmer atmosphere.
If you're successful, you'll achieve a space that looks much larger than it actually is.