Whilst constructing your own pool is not a luxury that is available to everyone, if this is something that you get to enjoy,then you need to ensure you make complete use of it. And in order to do so, you as the pool owner should be well-versed with tips related to both the design and building of the pool itself. If you have some experience or knowledge in this area it will be easier no doubt, but you may also be a first-timer in need of some guidance. Allow us to help, by listing out the following tips aimed at helping you building the best pool for your requirements.
Look For The Right Team
You want a team that is easy to work with and knows what they are doing. You will have the ideas and concepts no doubt, but they may not always be workable depending on several factors. This is where the pool designers and builders come into play. As professionals, it is their responsibility to be able to offer you proper advice, telling you why one thing may or may not work. They should also be able to suggest alternatives when and wherever possible.
Maximize Space
Sprawling homes are not exactly very common unless you live in Hollywood perhaps, which means that most people have to make do with whatever space they do have. Do bear in mind that there are local building regulations one needs to abide by just like they would with a house, so you cannot just simply start digging because you want to. You have to suss out the area and ensure you have all the passes to continue. In the meanwhile, look at how you can make the most of the space you have designated for your pool, including the decking installation and fencing as well.
Research Options
As much as you may think the style and shape of a pool are quite straightforward, you will find that once you begin researching, this is hardly the case. There are so many variations out there, though these will considerably filter down once you start narrowing them according to your requirements. However, it helps to be as widely researched as possible, and wherever possible save those details and images accordingly. You can then show them to the pool designer, which makes it easier to bounce off ideas when brainstorming.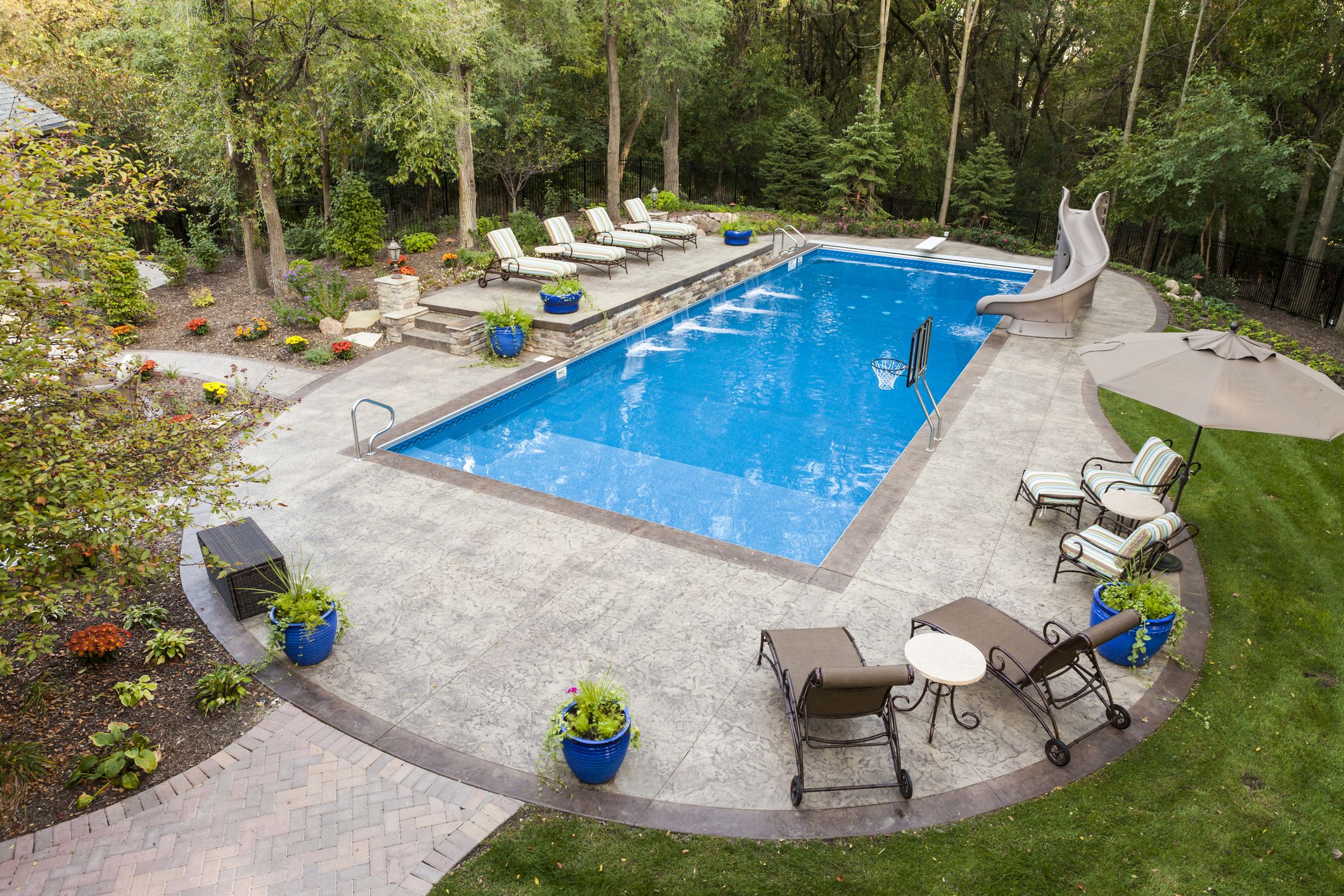 Special Features
A home pool may be great for keeping you trim and in good health, but since it is also private, it means you have more leave way to add some special features that will not only make it yours but also unique. So include lighting if you want, and other things like underwater benches, a beach-style entry or best of all, a swim-up bar. Think of how nice it would feel to enjoy a beer or cocktail after work while watching the sunset over your backyard? Few things can be as relaxing, which makes it all the more reason to ensure you enjoy them.